---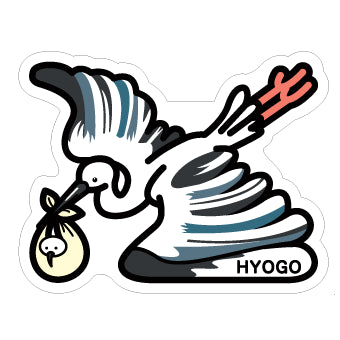 Item description:
Storks are birds designated as near extinct species by IUCN (International Conservation Union for Nature). Wild storks only grow 2,500 - 4,000 birds in middle River Amur River and Heilongjiang Province of China etc. In Japan, it was inhabited all over Hokkaido until the Edo period, but it has drastically declined due to overfishing and the deterioration of the natural environment since the Meiji era. In Toyooka City, Hyogo Prefecture, citizens and the administration together work to protect the storks.
🔹 Released September 2009
🔹 Original licensed Postacollect product released by Japan Postal System
🔹 Made in Japan and sold at Japan post offices only
🔹 Approximately 17cm × 13.3cm
🔹 Perfect for postcrossing!